THE 2000HP FURIOUS 7 MAXIMUS CHARGER!
If you were like us and wanted to know more about the crazy looking '69 Charger in the end scene of Furious 7 – we lucked out and ran into Tom Nelson from Nelson Racing Engines (NRE) at SEMA last year! Check out the MAXIMUS 1968 Charger puts down 2000hp on an 18 INCH wide tire that was cool enough to be featured in the end scene of the Fast and Furious 7 to recreate the scene from the original film in 2001- Mr. Tom Nelson himself told us about the 2,000+ hours that went into the stunning bodywork that makes this Charger what it is today!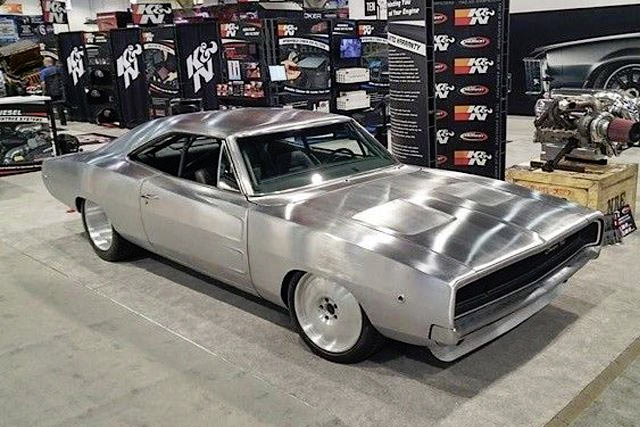 The attention to detail that Tom and his crew put into this build is amazing. The flawless metal work, the clean and symmetrical engine bay, tons of one-off custom billet pieces, etc….it really doesn't get any better. The fuel tank and fuel pump setup alone, is a work of art. There are only a handful of builders in the world that can turn out this sort of quality. The fact that there are still people taking shots at this car in the comment section, is mind blowing to me. Even if this is not your style of car, I would think you could appreciate the fine craftsmanship that it represents.