'69 Camaro With Twin Turbo, Supercharged And Nitro?
A stock 1969 Camaro SS is fast. One with a supercharger is a remarkable sight. Adding a turbocharger would be getting crazy, but then also adding a nitrous system? Find out what happens when this owner fits all of this into the engine bay of a 1969 Chevrolet Camaro in the video below.
This amazing Camaro starts with a 454 V-8. There are not one but two turbochargers, and a 14-71 supercharger. The car gets even more performance with a nitrous system that temporarily boosts power by 200 hp. Add this all up and the full horsepower is currently unknown, but probably ludicrous. The owner built it to be "something different." and he's right – there isn't another Camaro like it.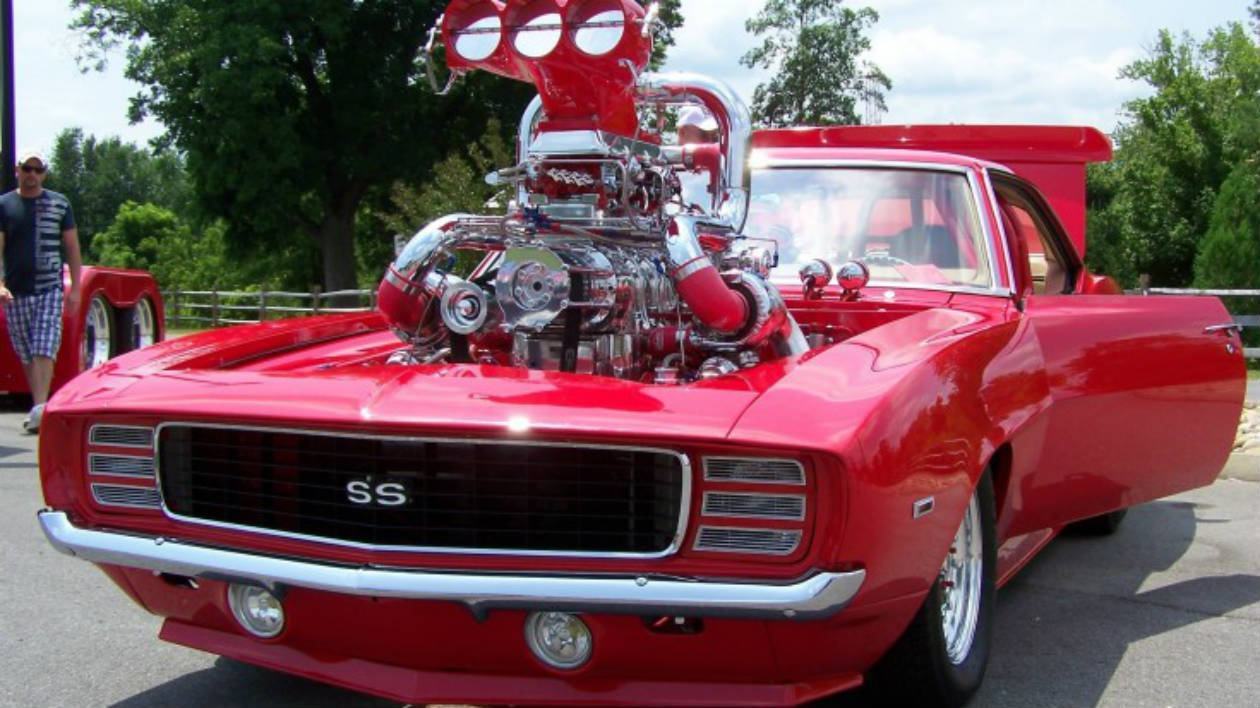 A car with all this power needs a few other modifications. For safety, there is a giant roll cage inside – and a parachute on the rear !!
The larger wheels and tires sit very comfortably inside the fenders. Although this car has been heavily modified, it's still undeniably a Camaro SS, although one without a hood and a towering supercharger.
According to Torque and Tread, the car has been a champion drag racer since 1972. Life isn't all about top speed in a straight line though, and the inside and out of this monster SS is immaculate. The exterior is Porsche Red, and the custom interior also makes a statement.