1968 440ci Dodge Charger Cold Start Will Get Your Blood Flowing – Fabulous Sound!
When you couple that with a nice chilly morning, the a cold start could be the automotive equivalent of a triple shot espresso in the morning.
Well this 1968 Dodge Charger is exactly what you need to get your morning started. With Chrylser's legendary 440 under the hood, this thing sounds simply amazing when the driver fires it up !!
You can literally hear each cylinder firing individually until the engine starts to warm up and the idle smooths out a little.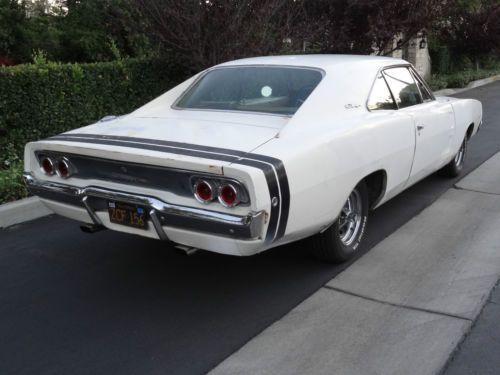 This car is one of the most iconic hotrods to ever roll off the assembly line in Detroit, and it's because you could buy it and hit the streets and outrun pretty much everything out there, except the guy down the street who had one just like it.
That's when you'd have to bump the horsepower with some headers and a maybe swap out the rear gears.These cars being carbureted, there wasn't any way to "tune" them without climbing under the hood with a screwdriver and some wrenches to make the tweaks yourself.